Nursery Art Made Simple
Decorating your nursery can be both a fun, and overwhelming experience. As an artist, I am often approached by expectant mothers in need of help with choosing art for their babies nurserys, and I love to help them curate the perfect collection. Here are some of my top tips for choosing art for your nursery.
1. Consider how you will you use your space: 
Decide how you are going to use your space. If your nursery will also be used as a playroom then you may want to consider pieces of art which are more vibrant and colourful like the gallery wall shown below. Babies love colourful shapes and patterns that help to stimulate their curiosity.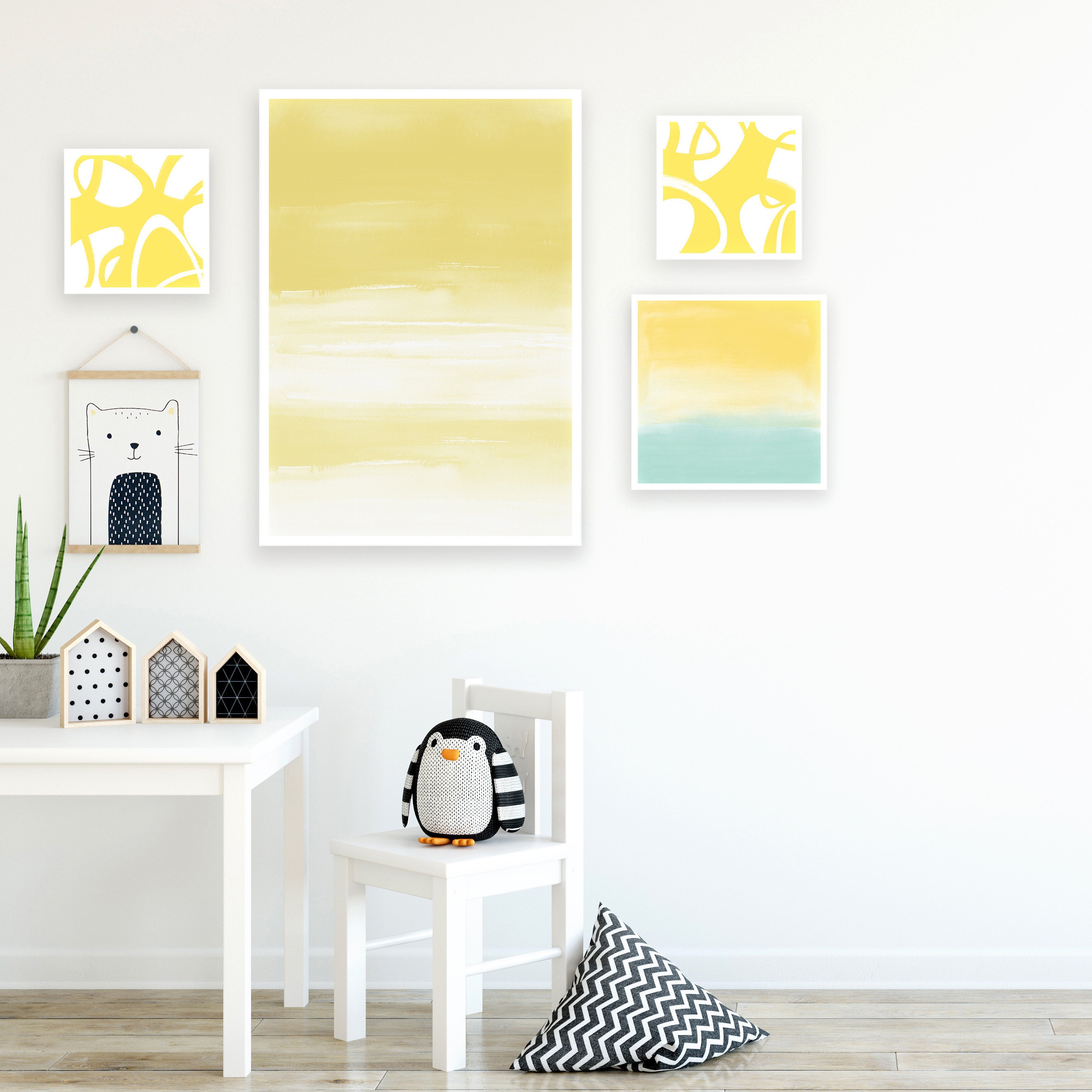 2. How often will you update your space?
Think about the longterm. Your baby will outgrow their nursery much faster than you may anticipate. Choose pieces of art with an abstract theme, that your baby can grow with. Like the piece shown below. It's a great transitional piece which works well for a nursery, playroom or older kids room.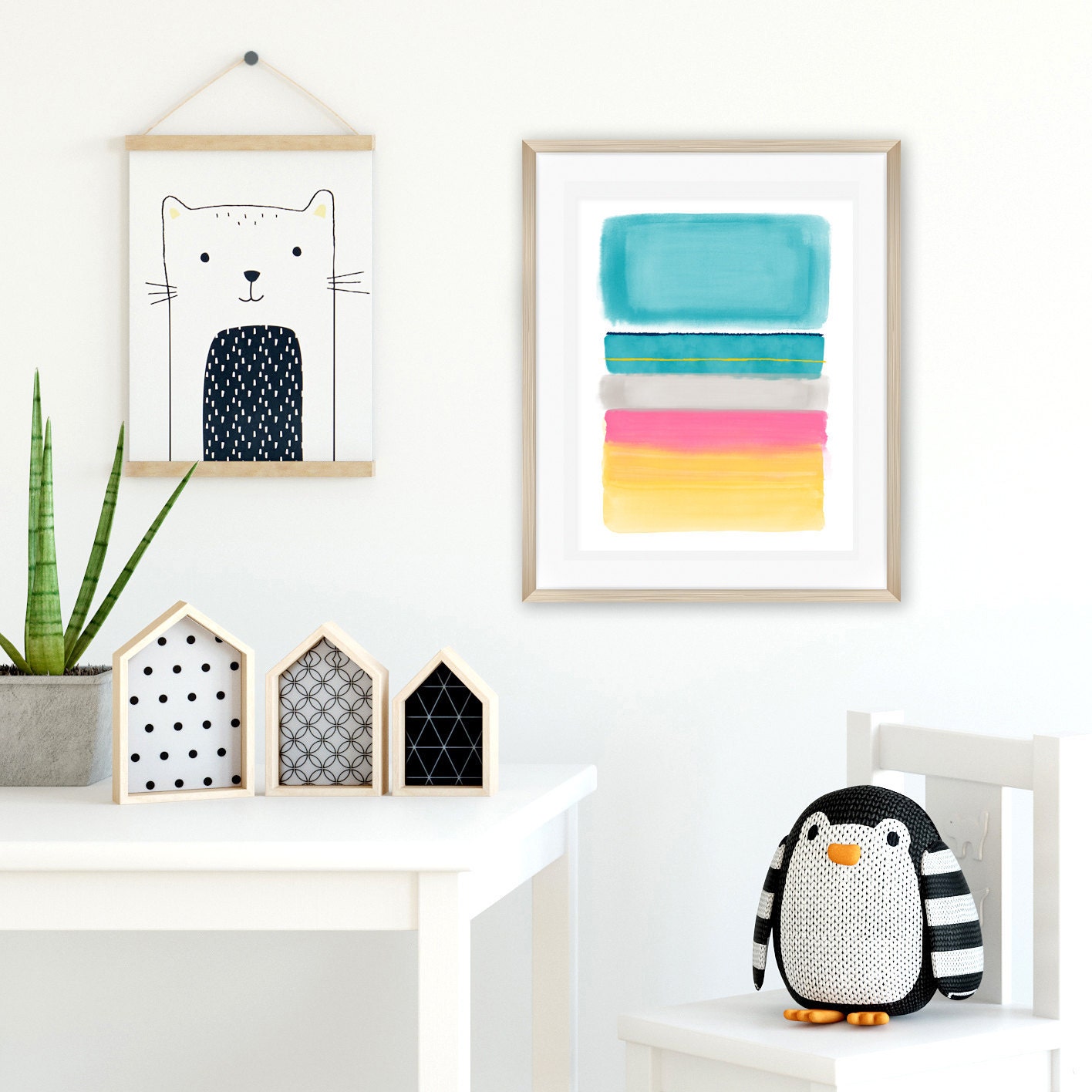 3. Materials: 
Many of my art prints are available for instant download, which means you have the flexibilty to print the artwork on paper, canvas or any other material you like (within reason). When it comes to choosing the materials to have your nursery art printed on you will need to decide whether you will want to keep the pieces for many years, or just a short period of time. If you decide on investment pieces then I recommend printing on the best quality materials possible. Choose high quality, archival, fine art paper and archival inks that won't fade over time or if you prefer canvas, opt for a high quality, Giclée canvas print.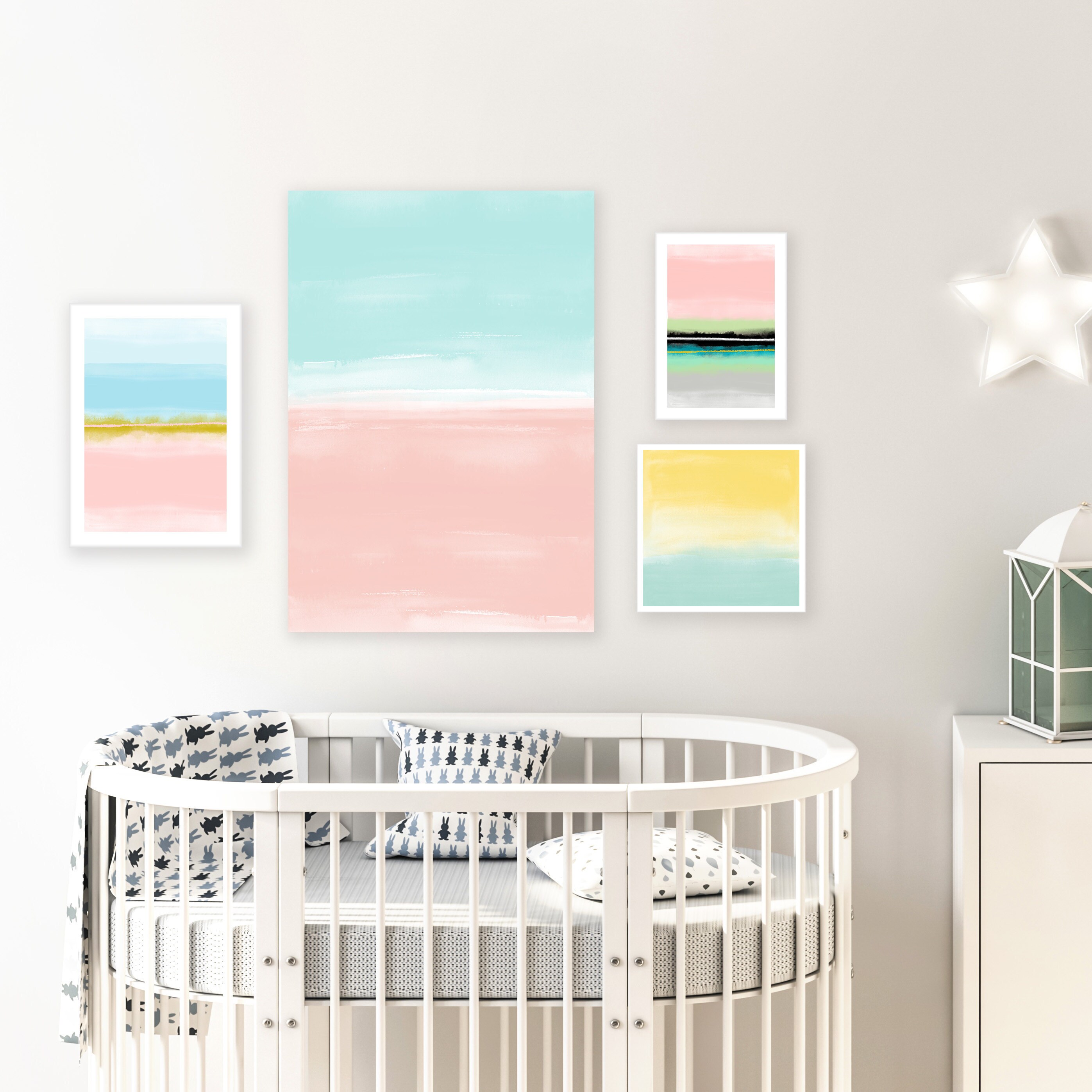 4. Choosing the perfect colours:
When it comes to selecting colours for your nursery, don't be afraid to mix and match, or choose bold and bright colours. This can work really well if you have neutral walls and furniture. My new range of colourful art prints are perfect for mixing and matching! You can see them here and curate your own colourful collection! 
Thanks so much for reading!
If you're looking for more inspiration, click here to see my new colourful collection in store now! :)